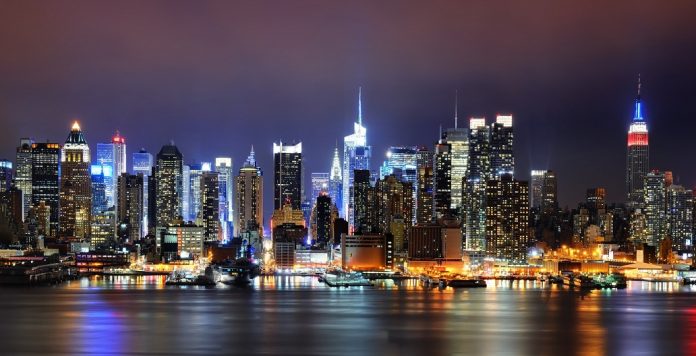 Ask someone what city they think of when they hear the name "United States," and nine times out of ten that person will say, "New York City!"
Indeed, as America's largest city, New York is often heralded as the beating heart of the country. With over eight million people in the area, it is also one of the largest cities in the world. For centuries now New York City has been a cultural and trading centre of the United States. Anyone heading to America to travel will most undoubtedly be stopping off in this vibrant city. What is there to do? Where do you even begin? We've got you covered.
Overview
Like most other places in the Americas, New York City was originally inhabited by Native Americans for thousands of years. As the story goes, the British bought the area from a local tribe for only a few beads and dollars. Because of its strategic location as a port city, New York quickly grew and became the metropolis we know it as today. At one point it was considered for being the capital of the country, but those honours eventually went to Washington, D.C. further south. Now New York is the financial centre of the country, and where many east coast denizens go to find their stage and business dreams.
New York City is traditionally separated into five boroughs: Manhattan, Queens, Brooklyn, Bronx, and Harlem. At one point each of these boroughs were separate cities, but years ago they were brought together to simply form "New York City." Check out the awesome things you can do below!
Behold Times Square on New Year's Eve
One of the greatest American traditions is watching the ball drop on New Year's Eve in Times Square. Thousands of people come from all over the world to fill Times Square, known as the heart of New York, simply to share in the festivities of welcoming in the New Year. However, it can be very difficult to get a good spot, so you may have to claim your good spot days in advance. During other times of the year, Times Square is still a wonderful place to go as a tourist. Colourful characters also hang around to entertain you as you take in the heart of the city.
Explore Nature in the Core of the City at Central Park
True to its name, Central Park is in the central part of the city, surrounded by high-rises of all shapes and sizes. And it's a big, big park. People can easily get lost here, if they're not familiar with the area, so be sure to get a map or have good GPS on your phone. If you're lucky, you will run into some wonderful shows put on by local artists, including dancing, music, and even theatrics. Central Park is where everyone comes to blow off some steam in a natural setting. It's family friendly entertainment all around.
Bask In the Lights and Sounds of Broadway
It's not a trip to New York City without a stop in Broadway, home of the modern musical. At any time of year or day you can see a great production that is a testament to a long-standing tradition of stage and theatre in the northeast. New York has a lot of pride when it comes to plays and musicals, so you know you are going to see a great show. If you can't quite afford Broadway, there are many off—Broadway productions you can check out as well. While they are cheaper, they do not ensure quality – but that's part of the gamble here in New York!
Get Cultured in America's Melting Pot
No city boasts more Little Countries and ethnicities than New York. Almost every country and culture in the world is represented somewhere here, so you are sure to have an amazing cultural experience wherever you go. Of course, the most famous places are New York's Chinatown, followed by Middle Eastern pockets and various communities from all around Europe. No matter where you go, you are sure to be bombarded with local delicacies from many cultures, and of course countries. The people here in New York are beyond friendly, and are more than willing to share the wonderful parts of their culture with you. If you're from another country, you may even find a piece of your home here!
Stand On Top Of the World – And See Where It Fell
New York City boasts some of the most well-known skyscrapers, such as the Empire State Building. Almost all of these buildings allow you to climb to the top and have fantastic views of the city. On the other hand, New York City is also home to the tragic September 11th attacks at the site of the World Trade Centre, once the two tallest buildings in the world. Today you can see a memorial here, and the site of future buildings, attesting to the fact that New York City's spirit can never be beaten.
Hit the Night Spots to Feel More Alive Than Ever
Some of the most famous nightclubs in the world are found in New York City – and some of the most infamous. No matter what your poison, from techno waves to smooth jazz lives, you can find your flavour somewhere in the city. New York is known for its fun and fantastic nightlife, so you have to try it out at least once. The great thing is that if you don't like the first place you try, you are sure to the best place ever, just down the street!
New York City is a real treat to anyone staying for a while or just passing through. Stay just one week in this city and you'll see why it is the heartbeat and lifeblood of the United States. It is a true testament to America's values of starting a new life and having unlimited chances at bettering one's self. Who knows? Maybe stopping by will bring a positive change to you as well.