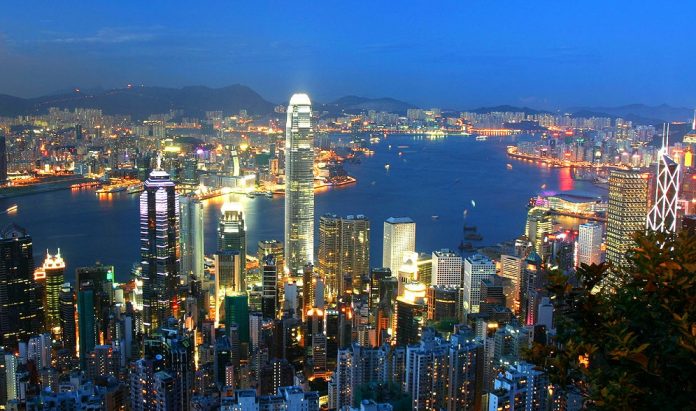 One of the most densely populated regions in the entire world lies on the South China Sea.
This is Hong Kong, a former British colony that is now considered a part of China. This city is well known for free trade, shopping, and a magnificent skyline.
When the British mandate ended, the world watched nervously as the city changed hands from the British to the Chinese government. But several years later, this city is thriving as a leading commercial centre in Asia and the entire world.
Why Hong Kong Is Called Asia's World City?
In fact, this city is one of Asia's biggest financial centres despite the fact that it is really technically part of a communist country. It has its own laws and legal system that are separate from the mother country. This enormous and packed city's economy is mostly characterized by a fairly modest taxation rate and open trade agreements. Because of its nature as a seat of international trade and commerce, Hong Kong is often called "Asia's World City."
Asking if there is anything interesting to do in this city is similar to wondering if there is anything to do in New York City, London, or Tokyo. There are plenty of opportunities for entertainment, sightseeing, shopping, and business, for everybody in your family in this contemporary city.
It might be surprising for some westerners to learn that this Asian city offers many of the same attractions which can be found in any major western city. Of course, all of this excitement is offered with a distinctly Asian flair.
Hong Kong Vacations for Families
This city has a lot of things for families to do. If you have an opportunity to take your spouse and children along, make sure to include some of these stops.
Hong Kong Disneyland: You might be surprised to learn that there is a Disneyland in Hong Kong. While you are enjoying your trip to this international city, you can visit with Mickey Mouse and all of the famous Disney characters. Enjoy rides, great food, entertainment, and souvenir shops just like you would find in any Disney theme park.
Ocean Park Hong Kong: You can also enjoy a more eastern type of theme park with rides, giant pandas, and a marvellous aquarium at Ocean Park.
Avenue of Stars: This city has a bustling movie industry. As a tribute to the famous stars, you can take a walk along the sea while viewing the names of famous actors on roll beneath you, as you stroll. This is an awesome vista to enjoy at night.
The Promenade: Your trip to this city will not be complete without a stroll along the waterfront. From there you can take in the awesome skyline of one of the world's most magnificent cities.
Hong Kong Vacations for Women
Ladies Market: When women talk about visiting this exciting city, they usually mention the shopping. Enjoy world-class shopping in open-air kiosks where you can find plenty of famous brand names at bargain prices.
The Hong Kong Ladies Market is one of the places that female visitors to Hong Kong ensure to include in their vacation itinerary. It is also the stop they will brag about to their friends about when they get home, with a suitcase packed full of clothes and accessories!
Granville Circuit: The city also offers some very unique shopping experiences for both men and women. A number of unique leather goods shops are located in Granville Circuit.
For example, did you know that you can find a shop that sells leather shoes that were modelled after the shoes found on Otzi, a well-preserved prehistoric man from 5,000 years ago?
If you would rather shop for leather goods with a more modern feel, you can also shop at Toonia, Numb, and Another Living. These sell custom-made leather wear, and are located on the same street.
Hong Kong Caters To Business People
Of course, this city is a major business centre, not only for Asia, but for the whole world. As such, it has plenty of amenities which business travellers expect and require.
Hong Kong Convention and Exhibition Centre: This modern convention centre has a contemporary design. It is suitable for the meetings of global businesses and trade shows.
You can also find plenty of five star hotels and restaurants in the area to please guests, executives, and professionals.
Hong Kong for History Buffs
Of course, besides being one of the world's most modern cities, Hong Kong is also the product of a rich and varied history. There are dozens of historical landmarks and sites to view.
The Clock Tower: This is a fascinating landmark from the age of steam power. It is also a reminder of this city's British colonial heritage.
Sik Sik Yuen Wong Temple: This temple is actually treasured by Buddhists, followers of Confucius, and Taoists. It honours one legendary monk. It is worth seeing for its architecture and historical significance to the spirituality of the area.
How to Enjoy Hong Kong
If you have never visited this city before, it can be a bit overwhelming. You may choose to purchase a vacation package that will include airline tickets and a hotel.
You can also include tour packages while you are in the city. Some of these have themes for men, women, or families. Others are general packages so you can sample a variety of treasures in the city.
You might choose to book your package in advance or schedule it at your hotel. Either way, you should enjoy your Hong Kong vacation while you see, taste, and experience everything this exciting place has to offer travellers.
Travel to Hong Kong Soon
If you want to explore historical landmarks, enjoy a day at a theme park, or shop at the most trendy stores, you are bound to enjoy this world-class city. Enjoy both international and local dining, entertainment, and sightseeing all in one city when you decide to visit Hong Kong.