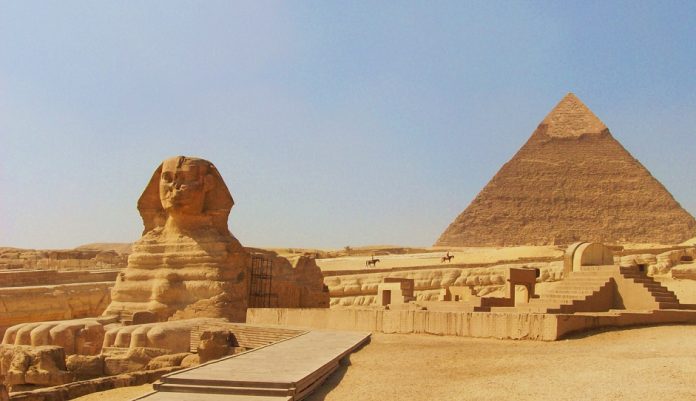 Cairo is the Capital of Egypt, and the largest City on the African Continent. Visiting Cairo can be a bit overwhelming, as it is home to more than 16 million people. It is exotic, chaotic, dusty, smelly, and beautiful all at the same time!
Cairo is an Egyptian City in which much of the ancient history of the world has unfolded. It has been a territory of various empires over the centuries. Some people refer to it as a 'Middle Eastern Venice' because of its attractive riverside views and architecture.
Very few people would describe Cairo as boring, as it has numerous worthwhile attractions, and for this reason it is best to spend more than a couple of days in Cairo. You can then get a feel for this dynamic metropolis. Some of the history of Cairo may be seen by visiting a number of historic building and monuments, which were built by the various rulers of the city. It has been ruled by Arabs, Romans, Greeks, Turks, Britons, and French, in the past 5000 years.
Similar to many destinations, the weather will be a determining factor in deciding when to visit. It is usually extremely hot during the summer months. Therefore, the most comfortable time to visit Cairo would be the cooler November to March period.
Since Cairo is a very large and busy urban centre, and one of the most densely populated locations on the planet, it has varying districts, however modern Western influences are also present.
'Coptic Cairo' or 'Masr al-Qadima', is the oldest part of the city, and is the site of many old Roman structures. People have lived in this part of the city for over 2000 years, and this is the epicentre of the Coptic Christians, and you will therefor find the majority of Egypt's Christian Churches here. Some sites you may wish to explore are the 'Hanging Church', which is the central location for Coptic worship, also 'Ben Ezra Synagogue', which is the oldest synagogue in Egypt. The remains of Roman structures and old Roman cobbled streets are of interest to historians. A visit to Cairo, must not exclude a trip to the ancient pyramids which are situated close by in Giza.
Midan Tahrir
The district of Midan Tahrir is in the centre of the city, and adjoins all the other districts of Cairo. It is also where the Egyptian Museum is located. The King Tutankhamen and various other pharaohs and their paraphernalia are displayed in this museum. You will find numerous western-styled restaurants here and also many fast food outlets; however, it would be a great pity not to sample the local cuisine. Hotel accommodation in this district is in the upper price range, so it might be advisable to stay elsewhere in the city, if you are on a budget.
Midan Ranses
This is the transportation district of Cairo and is where you can access airports, shuttle services, and railroads. A large number of retailers have recently located in this district, so if you need to shop for souvenirs, as well as their renowned rugs and carpets, you may want to visit this area.
Giza
Giza is on the west side of Cairo. There are numerous restaurants and shops located here, and it is close to the world famous Giza Pyramids, which are located only two kilometres away from this district. There are several large roads which connect Giza with the larger Cairo metropolis, and they provide quick access to the city centre.
Islamic Cairo
This may be the most historic part of all of Cairo. There is a central bazaar in this area which is called 'Khan el Khalili'. The architecture here is medieval; however, it also has a Turkish influence. Many historic sites make Islamic Cairo one of the greatest attractions of the entire city. You will find numerous famous mosques here, including the 'Citadel', and also the aforementioned 'Khan el Khalili Bazaar'. The most important mosques of interest are the 'Ibn Tulun', which is one of the world's largest mosques, the 'Mosque of Mohammed Ali', and the 'Al-Azhar mosque' which notably, includes the world's oldest university.
The Egyptian Museum
If you travel to Luxor, you will discover that the majority of the tombs are now empty and have been ravaged by looters. Whatever could be salvaged ended up in the Egyptian Museum. You will find sarcophagi, mummies, furniture and numerous ornaments, and other relics which are representative of ancient Egyptian life. This museum is surely one of the attractions that should be on your "must see" list. The artefacts which were taken from King Tut's (Tutankhamen's) Tomb are outstanding. The death mask which was made of gold for this King has often been referred to as one of the most beautiful objects ever made. The museum is open from 9am to 5pm daily.
You must exercise caution when traveling to a foreign nation and Cairo is no exception. Egypt is probably the African Nation that is least dangerous, nevertheless, there have still been some major disturbances caused by Islamic fundamentalists, which have been perpetrated against foreigners. Do not wander aimlessly into districts of which you have no knowledge, without the assistance of a travel guide. There are some areas which are off limits to tourists due to the violence which has occurred in the past by Fundamentalists. Ensure you never drink the tap water, and avoid vegetables that are wet or cold, also avoid any type of pudding. The local residents are accustomed to these dishes and have a resistance to them; however, foreigners are likely to become sick if they consume them. It is also in your best interest to take some medication with you, to avoid 'deli belly'!
Cairo is a vibrant, fascinating and exhilarating city, with much to see and do. The antique shops and Bazaars offer superb and unique gifts. For those with an explorative nature, and a love of the ancient, Cairo is not to be missed!