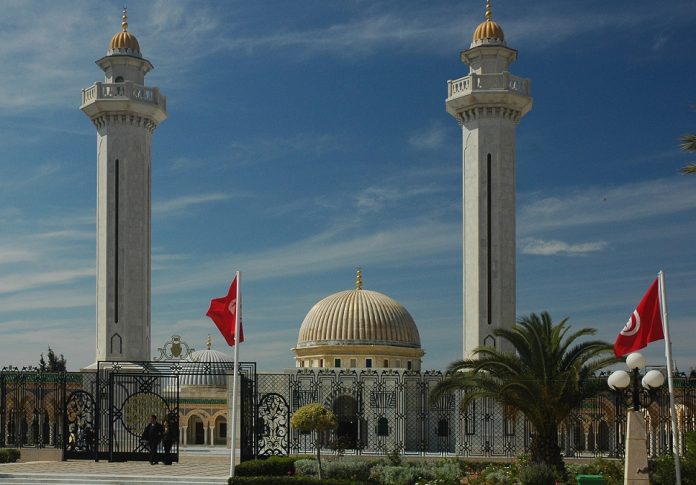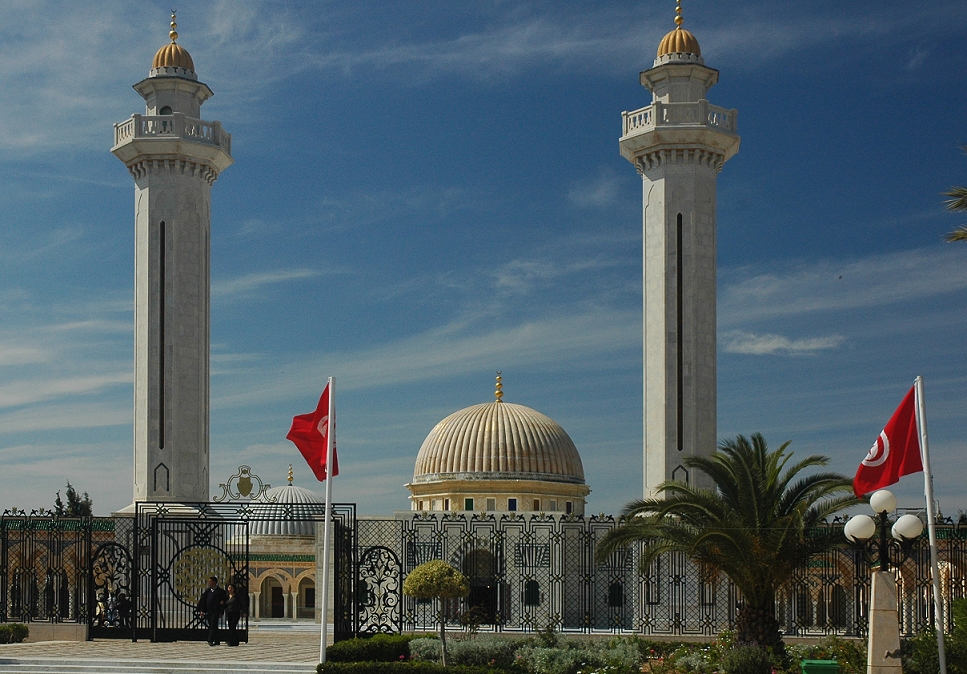 Monastir is a bustling city found on the shoreline of Tunisia. The city stands 20km to the south of nearby Sousse.
Historically, Monastir was a known primarily for its fishing, although today it is a thriving tourist destination. The population of Monastir is just over 71,000. The city was built upon the ruins of Ruspina, a Punic-Roman city, and features some beautiful, well-preserved buildings, as well as interesting dining options, affordable markets, and friendly locals.
Things to Do in Monastir
One of the most well-known sites in Monastir is the almost immaculately preserved Ribat. This tall structure was used to watch the sea for hostile ships, and was an important part of the cities' defence against the attacking Byzantine fleets. Later, the Ribat was used as a place for Ulema scholars to stay for peaceful contemplation. The Ribat is famous today because it was used as one of the locations for the filming of Monty Python's well-known 'Life of Brian', and for the 'Jesus of Nazareth' mini-series.
Another popular destination is the Mausoleum of Bourguiba. This is located in the middle of a large cemetery, and is a fascinating attraction. The mausoleum is actually quite modern. It is the burial site of the first Tunisian president, Habib Bourguiba, and it was built in 1963. The mausoleum features a large golden statue of him as a credit to his memory. The interesting thing about the monument is that Bourguiba had not actually been voted in as president when the monument was erected, but he is fondly remembered by Tunisians and is widely regarded as the father of their new-found cultural identity. If you are more interested in family entertainment, a visit to the Aqua Palace in Skanes will offer fun for all the family.
Monastir Beach is picturesque and a great spot for sun-bathing. There are some good shopping and dining options near the beach. Another good place to go shopping is the original Medina. While this is not as large as it once was, it has a nice bazaar which sells souvenirs and keepsakes. You can haggle to get a better deal, and in general prices in Monastir are usually more favourable than prices in Sousse. It is important to note that the vast majority of stores do not accept credit cards, foreign currencies or traveller's cheques. This may come as a surprise to people who are accustomed to staying in more westernised resorts. If you decide to go shopping at local markets, then you should take local currency, and be prepared to haggle with the stallholders.
If you decide to stay within the grounds of your chosen resort hotel, you will probably have the option of enjoying a wide range of entertainment options, including dancing, swimming, golf courses and spa treatments. Not all hotels offer the same facilities, but they usually provide a decent selection of entertainment options. Some resorts have their own fixed-price shops, which will give you an idea of how much you can expect to pay for certain goods when you go shopping. You can pay hotel prices, or use your new-found knowledge to go and haggle with the locals.
Monastir has a rich history and a strong culture, so you will find a lot of museums and other sights to explore. You may want to take a guided tour so that you are not overwhelmed by all of the options. Your tour guide will show you the most interesting sights, and help you to understand the culture of the city and its people. It is worth taking some time to explore the marina by yourself, however. The marina has some nice shopping options and some good independent restaurants that will let you sample affordable traditional food.
Staying in Monastir
Monastir is a resort destination, and as such there is no shortage of hotels. Prices vary depending on the facilities of the hotel and the time of your stay. During off-peak months, Monastir can be a very affordable destination, but prices rise dramatically during the traditional summer holiday periods. Most of the hotels are aimed at leisure travellers, with pools and organized activities being quite commonplace. You can choose from self-catering or inclusive packages to suit your budget and your dining preferences.
Getting Around Monastir
The best way to get around Monastir is by car, and there are car rental facilities at the airport. The roads are well-maintained and signage is clear. Those who prefer to travel by public transport will find that the city has a good day-time bus service as well as a light rail service. Late night schedules are not as good as daytime schedules, so you may find it necessary to take a taxi for late night journeys. The official taxis are clearly marked yellow vehicles, and can be hailed at several convenient locations around the city.
Getting to Monastir
Monastir has its own airport, the Haabib Bourguiba International Airport. The airport is well-served by public transport. There are trains heading to popular areas of Monastir every 30 minutes. Rental car services are also offered at the airport.
Habib Bourguiba International Airport is served by seven airlines, and there are more than 100 international flights leaving the airport every day. More than 20 airports are served by direct flights, and there are plenty of hub options for longer-distance travellers. Flights are usually quite affordable, and the airport is served by both legacy carriers and popular low-cost airlines.
Monastir is a great holiday destination for people who are looking to enjoy something a little different. Single travellers and young couples will get the most out of a trip to Monastir. There are some fun things for young children in the area, so families will not find themselves running out of things to do, but older children will get more out of the trip since they will be able to appreciate the unique culture and landscape of the city, instead of simply staying on the resort or going to a water-park during their stay.