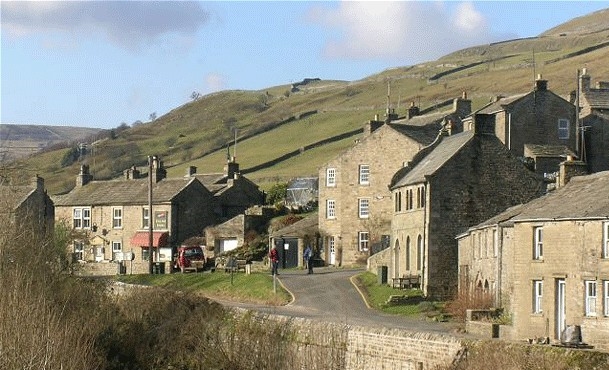 Established on 1 April 1974, Humberside is a ceremonial county composed of land from both sides of the Humber estuary.
It borders North Yorkshire and Nottinghamshire and faces towards the North Sea. It was created by the Local Government Act 1972 by covering the former county boroughs of Grimsby and Kingston.
The following are some of the key tourist attractions in Humberside:
The Colourful Garden at Harlow Carr
This is probably one of the most colourful places in Humberside. A garden largely dominated by water, stone and woodland that is a landmark destination on the Yorkshire landscape. Managed by the Royal Horticultural Society, the curators of this garden have demonstrated new standards in planting styles, resulting in displays that are at times provocative, to say the least. The careful gardening techniques not only reflect the management's respect for the environment, but also ensuring that the wildlife habitat flourishes without any human intervention.
Newby Hall
Situated on the banks of the River Ure, this 18th-century country manor is a heavily underrated tourist attraction. This place is a delight for art lovers. The house contains a superb collection of paintings, precious artefacts and antique furniture. With the river running along the southern side of the grounds, the estate has extensive woodland walks and herbaceous borders. However Newby Hall is only open to the public from the 21st March till 1st October each year.
Fountains Abbey
The crown jewel of Humberside, this UNESCO World Heritage Site was built in 1132 AD and is located near the village of Aldfield in North Yorkshire. The Abbey operated for more than 400 years until 1539 AD when King Henry VIII ordered the Dissolution of the Monasteries. It is one of the best preserved and largest monasteries in England.
Harewood House
Sited in the heart of Yorkshire, and regarded by many, as among the treasure homes of Great britain, this 18th century architectural masterpiece boasts art collections which could compete with the very best in England. Harewood claims to have the same significance today as it once had. Being the host for exhibitions on contemporary art, Harewood House has an award winning educational department. It incorporates a renowned bird garden which spans across a hundred acres of land and serves as a breath of fresh air for nature lovers. This place is also a venue for themed weekends and other special events throughout the season. So the next time you visit Harewood, be prepared to expect the unexpected!
Castle Howard
This stately home near Humberside is approximately 15 miles north of York. It is one of the greatest private residences in England. Castle Howard has served as the home for the Howard family for more than three hundred years. The house is surrounded by large estates, covering around thirteen thousand acres. The estate was so large, that it needed to be served by its own railway station! Today, this exquisite building is considered one of the major treasure houses in England.
North York Moors
The North York Moors National Park is a stunning landscape where nature and wildlife abound. With beautiful moorland, ancient woodlands, historic sites and a spectacular coast this place not only has much to offer all who are looking for tranquillity. It offers a fine opportunity for the photograph buff to capture some mesmerizing stills.
The Light Water Valley Theme Park
This great entertainment theme park is guaranteed to give your little ones a nice pump of adrenaline! The park is perhaps most well-known for being home to the longest roller coaster in Europe. Featuring more than 40 rides and a shopping centre along with some state of the art restaurants, this place will easily take more than a day to enjoy. However, it is important that you and your family plan your visit well in advance to avoid the crowds during peak season – as this park attracts more than half a million visitors per year.
Getting to Humberside is easy! Humberside is well connected by road and also has an airport with flights operating from all major cities in the UK. However finding the right hotel could be a challenge. Below are some hotels that might be worth a visit:
The Hallmark Hotel is in an enviable location, with panoramic views of the Humber Estuary. Located approximately 19 km from Humberside airport, this four-star hotel offers free Wi-Fi and parking.
Nightel Hotel is another comfortable hotel located next to Humberside airport. It offers en-suite rooms with free Wi-Fi, a modest gym and breakfasts starting from 5 am in the morning.
Croxton House Bed And Breakfast could be the right option for you. Set at an idyllic spot amongst mature gardens, this budget accommodation also provides free Wi-Fi, free parking and traditional home-cooked breakfasts. What's even better is it's also located just 2 km away from Humberside international Airport.
Humberside, though not often thought of as a holiday destination, it is still a great tourist opportunity, and you will never be short of options in which to participate. Whether you are after a fun-packed eventful holiday, or a lazy and relaxed getaway, Humberside could be your next destination!