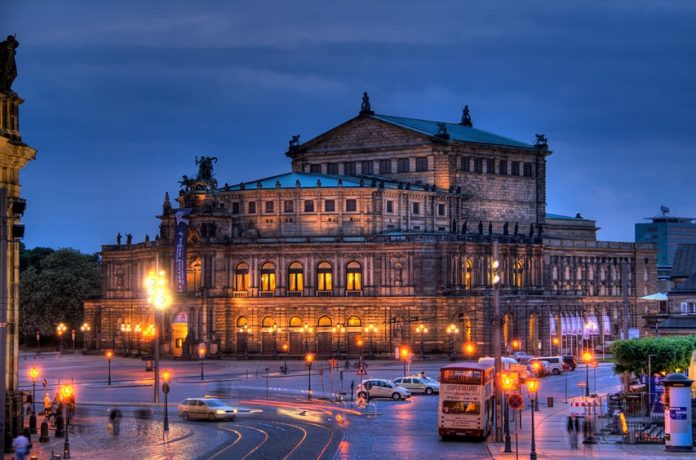 The captivating German city of Dresden is located inside a valley around the River Elbe, close to the Polish and Czech borders.
Dresden features a lengthy historical past as the capital and royal residence to the Electors and Kings of Saxony, who for hundreds of years equipped the city with artistic and cultural splendour.
The city was entirely destroyed during the bombing near the end of The Second World War. The outcome, after the bombing and forty years of urban growth, have significantly altered the face of the city. Some restoration work has assisted in restoring areas of its historical inner city, such as the Semperoper, the Katholische Hofkirche, as well as the Dresdner Frauenkirche. Ever since the German reunification in 1990, Dresden has re-emerged as an academic, cultural, political and financial centre of Germany.
Dresden was a globally recognised site of cultural importance by the UNESCO World Heritage Trust for five years. Soon after becoming placed among the list of vulnerable World Heritage Sites in the year 2006, the city had its status as a World Heritage Site officially removed in 2009, for the wilful violation of the UNESCO World Heritage Convention, as a result of the construction of a highway bridge over the valley within just 2 kilometres from the historical centre. It therefore became the very first place ever before in Europe to forfeit this status, as well as the second ever before in the world.
There are many attractions to partake in and enjoy in Dresden, including several museums, for example; The Green Vault, The Deutsches Hygeine Museum and The Albertinum, for the art enthusiast among many others.
Frauenkirche is considered one of Dresden's most well-known cathedrals, with a steeple overtopping the Dresden skyline. Pillnitz Castle and Park is a stunning Baroque Palace, visitors to the park can explore a variety of rare trees and shrubs, especially in the Conifer Garden and Dutch Garden. The Weinbergkirche is an alluring building having a high hip roof structure that climbs up impressively out from the vines. Pillnitz is a perfect foundation and start for trips within the area, such as Saxon Switzerland, where forest mountains, rugged sandstone cliffs and ravines ensure it is well suited for picturesque walks and cycling excursions.