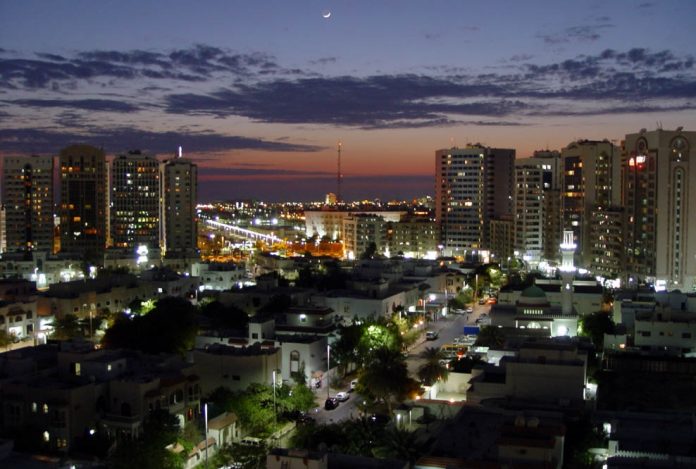 Over the past few decades, Abu Dhabi has proven to be an exciting and extremely popular tourist destination of the Middle East, with its tremendous wealth of exciting attractions.
Whilst setting its sights to the future, the UAE has also keenly kept an eye close to its past. It is therefore uniquely possible to get a glimpse of the past, whilst experiencing the present, through its different tourist attractions.
Abu Dhabi is an extremely diverse city whether you wish to explore history, nature, culture or the modern world, e.g. theme parks.
Heritage Attractions
Sheikh Zayed Grand Mosque
One of the main attractions in Abu Dhabi is the Islamic Sheikh Zayed Grand Mosque. This is one of the largest places of worship in the Muslim world, and probably the most luxurious. This architectural work of art is truly spectacular, and can also accommodate up to 41,000 worshipers!
Apart from its size, you'll find the features of this mosque even more amazing: 82 domes, over a thousand columns, and chandeliers gilded with 24-carat gold. You will also find the world's largest hand-made carpet here, and also the world's largest chandeliers, each measuring ten metres in diameter, fifteen metres in height and weighing twelve tons each. The beauty of this mosque is only amplified by its adjacent surrounding reflective pools.
The mosque opens daily to visitors, and complimentary one-hour guided tours are available several times daily, except on Friday mornings, which is a time exclusive for worship at the mosque. The best tour to take is the 'Sunset Tour' which starts at 5 pm. Make sure you arrive at the mosque at 4:30 pm, as this is the best time to take photographs prior to the tour.
Arabian Nights Village
Located in Abu Dhabi's heritage heartland, the Arabian Nights Village was created to give tourists a chance to experience traditional life in the Emirates.
You can stay at any of the accommodations available in the village: the traditional mud houses (Beit Al Barr), the palm frond houses used by the Emirati sea-dwellers (Beit Al Bahr), or the woven tents (Beit Shaar).
Whilst staying at the Arabian Nights Village, on offer daily are sand surfing, dune bashing, quad biking, falconry, and swimming in the village's 200m² swimming pool. Swimming is also available at night.
Al Ain Camel Market
The Al Ain Camel Market is the last of its kind in the UAE, and is probably the only way you can see traders discuss the price and the quality of their camels. Although you can take photographs, do make sure you ask permission first. Local people will try to sell you a tour of the market but really, you're free to tour on your own. The choice is yours.
Nature Attractions
Al Ain Oasis
Located near the Al Ain National Museum, you can see working palm plantations inside this 1,200 hectare oasis. By using a 3,000-year-old falaj irrigation system, this oasis is able to support more than 147,000 date palms of 100 different varieties, which are distributed worldwide. Entrance is free to the oasis. Since there are pathways provided, it's easy to walk around the area and be transported by birdsong and the rustle of palm fronds, making this an utterly beautiful and tranquil experience.
Arabian Wildlife Park
Located on Sir Bani Yas Island, one is able to view over 10,000 freely-roaming animals. This Arabian Wildlife Park occupies more than half of the island. Here you can find a mix of Arabian Oryx, cheetahs, gazelles, giraffes, and hyenas. This is truly a spectacle to see. You may also mingle with the island's giraffes or alternatively view from a platform, although you need to book a guided tour for this.
Abu Dhabi Falcon Hospital
Located close to the International Airport, the Abu Dhabi Falcon Hospital specializes in treating injured falcons. It is, in fact, the world's largest falcon hospital. Visitors can see a Falcon Display Museum and aviary for free-flying falcons.
Jebel Hafeet
At 1,240 metres, Jebel Hafeet is the UAE's second highest peak. This tall rock formation guards Al Ain and borders Oman. It is forged from craggy weathered limestone, millions of years old. For archaeology buffs, you'll be glad to know that fossils have been discovered in the area, contributing to the jigsaw puzzle that is Dubai's ancient history. At the foothills of the Jebel Hafeet, over 500 ancient burial tombs have been discovered. These date back over 5,000 years.
Theme Parks
Ferrari World Abu Dhabi
If you like the fast and furious world of Ferrari, you will definitely enjoy the world's first Ferrari Theme Park. This park features in excess of twenty rides, and attractions are within the range of "exhilarating" and "educational". Of the many attractions, be sure to check out the 'Formula Rossa' which is the world's fastest roller coaster, it can reach speeds of up to 150 miles per hour. The worlds largest Ferrari Gallery, The 'Galleria Ferrari' and the 'Speed of Magic', a 4D jungle adventure. If you really want your adrenaline to kick in, you can try the 'G-Force', which blast's through the park's red roof, before dropping from a height of 62 meters!
Yas Waterworld
At this futuristic water park, you can find 43 rides, slides and other attractions. Covering an area of 15 football pitches, tourists can try the 238-metre long, six-person tornado water slide, which is the fist and the largest hydro magnetic-powered slide in the world. For a real adrenaline pump, however, you can try the 'Bubble's Barrel', which features the largest sheet wave for flow boards and body boards. You can also try the 550–metre coaster 'Bandit Bomber', which is complete with water and laser effects. If you ride this, you can shoot jets of water at targets or else drop water bombs while making use of special effects.
In conclusion, the tourist attractions mentioned above are really just samples of what Abu Dhabi has to offer. As said before, Abu Dhabi has built itself as an exciting tourist destination over the past few decades, so when you travel, you might be surprised that there's more to discover in this exciting city. If you're wondering when the best time to travel is, base your decision on the weather. Abu Dhabi has a hot and arid climate and the skies are clear all year round. Temperatures peak at 35 degrees Celsius between June and September. The weather is cooler from November to March.