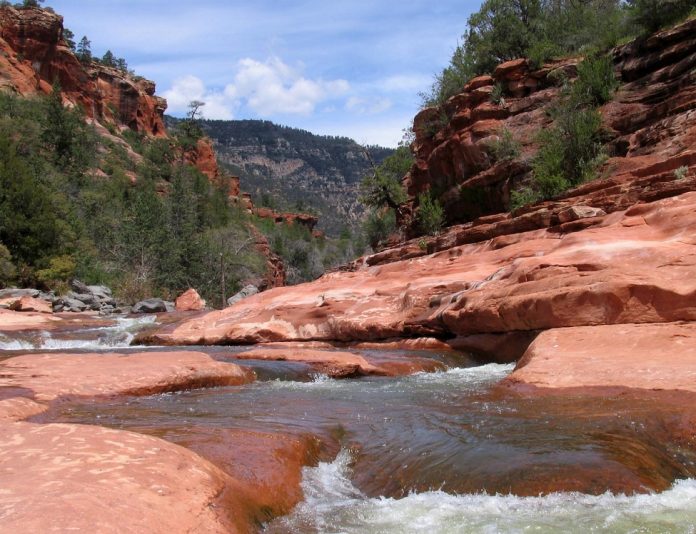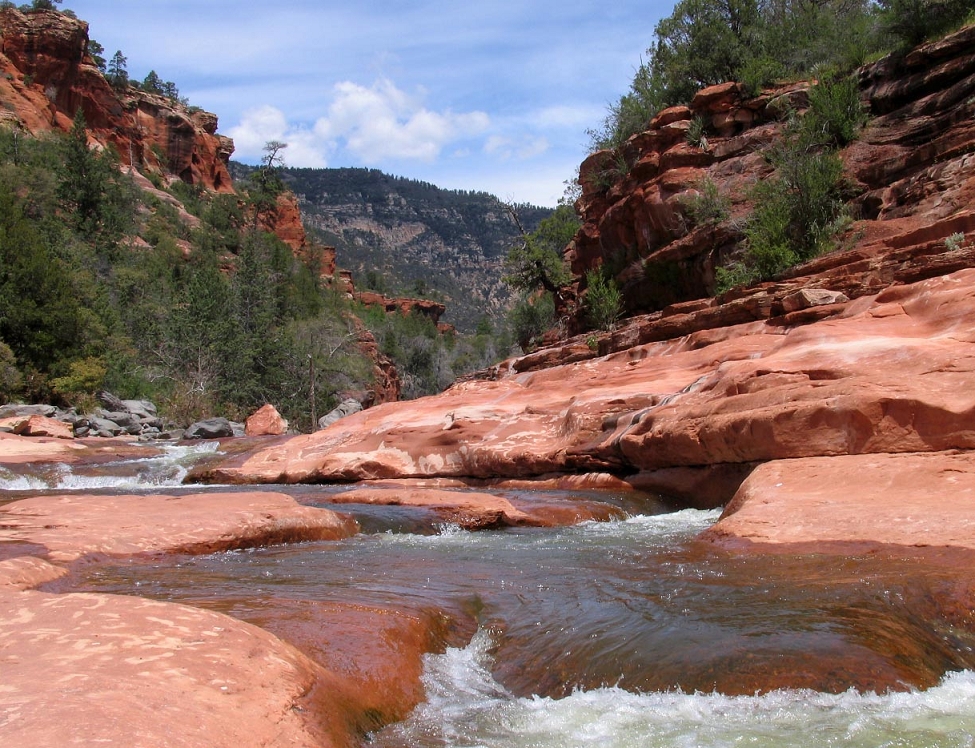 From dry parched desert to lush green forests, from tranquil and serene landscapes to exciting Wild West adventure, and from picture perfect snow scenes to sizzling sunshine.
Yes, Arizona sure is the state of unforgettable contrasts. If you don't feel convinced just yet that Arizona is the ideal destination for your next vacation, perhaps a brief discussion of the history, weather and attractions of this enchanting destination will have you booking your break away as soon as you finish reading this article!
Ancient Arizona – A Brief History of the State
Explored for the first time in 1539 by Marcos de Niza, a Spanish Franciscan friar searching for the mythical 'Seven Cities of Gold', early settlements in the area were there for the most part for missionary work. The Mexican War in 1848 began to bring the Arizona area under US territory.
Arizona history is full of Old West legends. In fact it isn't just old legends that live in Arizona. Today, more than 14 Indian tribes call this state their home, with over 20 reservations.
The Wonderful Weather in Arizona
If there is one contrast that Arizona boasts the most, it is likely the weather. No matter which month you choose to visit, you will find in one area this is a sunny sultry state, but in another area it is transformed to a snowy serene state! Yes from snow in Flagstaff to sun in Tucson, and from lapping up the heat in the capital of Phoenix to a cool refreshing mountain walk in the Coconino National Forest. If you're still not enticed by such incredible contrasts then consider the fact that Arizona boasts 300 days of sunshine each year!
Arizona's Attractions
The sights to see and things to do in Arizona will not only guarantee an unforgettable experience, but will leave you so spoilt for choice that you, like many others, may find yourself returning to this enchanted state time and time again.
Below are just a few of the many attractions that Arizona offers:
The Grand Canyon
There is likely nothing that captures the majesty of nature as much as your first glimpse of the Grand Canyon. The choices of how to enjoy this inspiring landscape are many. If you plan to drive then you can tour the area with a vehicle, taking the time to stop at each and every breath-taking moment. Photographic moments are endless, and even after one visit you will be craving a return trip.
You can add a little fun and adventure to your visit to the Grand Canyon by travelling to the destination by the Grand Canyon Railway. In this way you will be stepping in the shoes of visitors in times past, in fact right back at the turn of the century visitors used this railway to take in the awe-inspiring beauty.
If you have plenty of energy and an appetite for fun then why not hire a bike, or consider a hike to the bottom of the Canyon. Be sure to allow a few days if you plan on going down! For sure there is something both magical and majestic about the Grand Canyon that makes this attraction a must see for your visit to Arizona.
The Old West
Did you ever fancy stepping into the set of one of those Sunday afternoon western movies? Well in Arizona that dream becomes a reality. Imagine having the opportunity to visit beautiful open terrain, rich in Indian tradition, history and culture. Not only that, but real Indian tribes live in these cultural and breath-taking areas.
The American Indian Reservations found in Arizona offer an adventurous and memorable experience. Surely after a visit to these areas you will be so absorbed in the traditions and culture you will wonder if you don't have a little Indian blood in your family line!
The West Coast!
Do you love the water? If you are a water baby, an adrenaline junkie or simply find rugged rivers, cool waters, fascinating museums and natural wonders appealing, then a visit to the west coast is for you!
With popular destinations like Lake Havasu, Oatman and Kingman, this coast line is crammed full of adventure. Enjoy an unforgettable road trip from Hoover Dam to New Mexico and be prepared to see incredible wildlife, postcard perfect villages and breath-taking landscapes.
For fun on the water you will be spoiled for choice. From crazy water sports to a tranquil boat trip, even if you weren't a water baby before your visit to Arizona, you will likely leave as one!
The Sonoran Desert
Sandy, sultry, sunny and sensational! It is hard to describe what to expect when visiting the Sonoran Desert. Of course you will be amazed to see the famous saguaro cactus growing naturally. Your heart will be sure to miss a beat as you realise just how much wildlife calls this desert 'home', from the coyotes and roadrunners to the beautiful hummingbirds.
Yet it is not these things that will etch their place in your memory. Why it isn't even a visit to the incredibly informative Desert Museum in the capital Tucson, or the Saguaro National Park. Nor is it the Organ Pipe Cactus National Monument, or the endless miles of hiking trails that will allow you to discover this natural beauty up close and personal.
No. Instead your memory will be etched with a feeling. A feeling that you likely will be unable to describe to others, something that incorporates awe, majesty and space in a way that can only be understood if you stand on those dry sands for yourself!
So are you tempted to make Arizona your next vacation destination? Whether you are travelling alone, with family, friends or that special person in your life, this holiday destination offers something for everyone.
If you do choose Arizona as your next vacation, be prepared for the State of unforgettable contrasts to find a way right into your heart. Yes surely you, like so many others, will wonder how this enchanting State entices you back year after year!