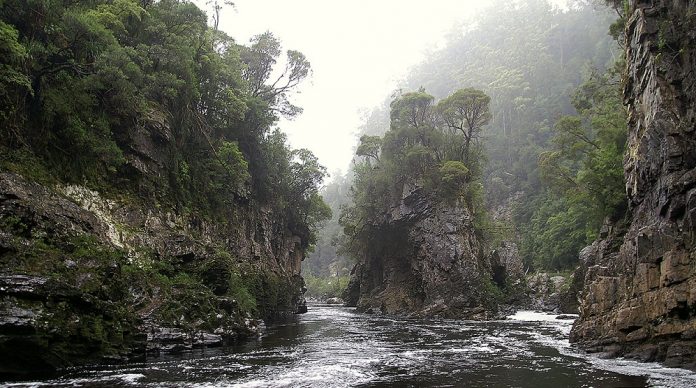 Renowned as one of the most exotic places in the world, the island of Tasmania is one of Australia's most famous states, thanks in part to the Looney Tunes Character the Tasmanian devil.
However, Australia is much more than its local wildlife. It is an island full of rich character, culture, and history. It is easily viewable on a map – just pull up a map of Australia and look for the southernmost island in the south east area. That's Tasmania, a popular tourist destination in Australia and throughout the world.
Overview
Tasmania was originally settled by Tasmania aboriginals, until the arrival of British explorers in the late 16th Century. Soon, Australia was "claimed" in the name of the British monarchy, and by extension, that included Australia also. Like most of Australia, Tasmania was soon turned into a penal colony, with the lowest of Britain's lows being sent down to participate in slave labour. Tasmania was primarily cultivated for its agricultural potential. In time, the British led to the destruction of the local Tasmanian aboriginals – the last full-blooded member died in the mid-1800s. After that, Tasmania was officially a British colony.
Today it is one of Australia's true treasures, known for its natural wonders. The slogan of Tasmania is, "A World Apart, Not a World Away," referencing it's cordoned off island status in close proximity to mainland Australia. Indeed, the island is as if its own world, located on a handy island. Nearly half of the island is preserved in its natural state, with an abundance of greenery and local wildlife. It's no wonder that when people think of Tasmania, they think of a wild and wondrous place.
The following are some of the most popular things to see and do in Tasmania.
Become One with Nature at Any One of Tasmania's Parks
Since nearly half of Tasmania is World Heritage Sites, national parks, and wildlife preserves, it is no wonder that one of the islands biggest draws is its exquisite natural wonders. Nature lovers flock to Tasmania to experience a whole new world, full of unique plants and wildlife. You are never far from a new land to explore in Tasmania. Daredevils will enjoy exploring the caves, surfers will love the local waves, and bird watchers unite under the call of the local flying fellows. Frankly, Tasmania is a nature lover's paradise.
Immerse Yourself in Tasmanian History in Port Arthur
Port Arthur is one of Tasmania's earliest settlements and largest penal colonies. Throughout the 1800s it was home to over 35,000 British convicts. Today, it is one of the biggest tourist attractions in Tasmania. Located near the state capital of Hobart, Port Arthur remains a small town boasting a big history. You can take a four-hour long guided tour of the abandoned penal colony buildings and other historic sites. Port Arthur is also well known for its haunts, and guided ghost tours are conducted nightly at sunset.
Port Arthur is also the sad site of the brutal massacre that killed 35 people in 1996, leading to Australia's strict gun laws. Today the café where the incident occurred is barely standing, and a public memorial garden was erected around it for people to pay their respects. Visitors are welcomed. For anyone looking for a bit of Tasmanian history, Port Arthur is the place to go!
Learn about Tasmanian Aboriginals in Tiagarra, Davenport's Historical Site
In the northern city of Davenport is a place called Tiagarra, dedicated to preserving the culture and history of the Tasmanian aboriginals. There is a lot of frankness here about how the aboriginals were treated and eventually killed off after the arrival of European explorers – not for those with delicate dispositions. However, it is not all doom and gloom. Many rock paintings have been preserved in the area, some of them more than 10,000 years old. Visitors are more than welcome to go and learn about early human life in Tasmania, which began when the first people crossed the land bridge, now sunken beneath Bass Strait separating the island from mainland Australia. This is a great place to go for those interested in ancient history and archaeology.
Blast through the Countryside on the Tasmania West Coast Wilderness Rail Tour
Love trains? Love the countryside? Then you will love the Tasmania West Coast Wilderness Rail Tour, going up through the, you guessed it, west coast of Tasmania. Since western Tasmania is comprised mostly of national parks, this is a great way to clear your head and enjoy the beautiful, natural scenery. You won't see sights like this anywhere else in the world. The train is an old-fashioned steam train updated with modern amenities. Tickets book in advance, so you should definitely get them before heading down to Tasmania. You won't regret this romantic and family-friendly attraction.
Pedal Fast in the Island Cycle Tours
Trains not your thing? Want to get some exercise instead? Then check out the 20km long Island Cycle Tours, which runs from Mt. Wellington back down to sea level. The tour offers another great and close way to become one with Tasmanian nature. The tour is renowned also for its closed roads and off parking options. Meals are available and come with your admission. This is a great option for the thrill-loving family or couple who want to make the most out of their trip.
Tasmania, Australia is one of the most exotic places in the world. Why not drop down far into the Southern Hemisphere one day and experience what this natural wonder has to offer? From its rich, aboriginal history and penal beginnings, Tasmania has a little something for everyone. No matter what you decide to do, you are sure to have a great time that will be with you for the rest of your life. Prison chains not included with most tours.