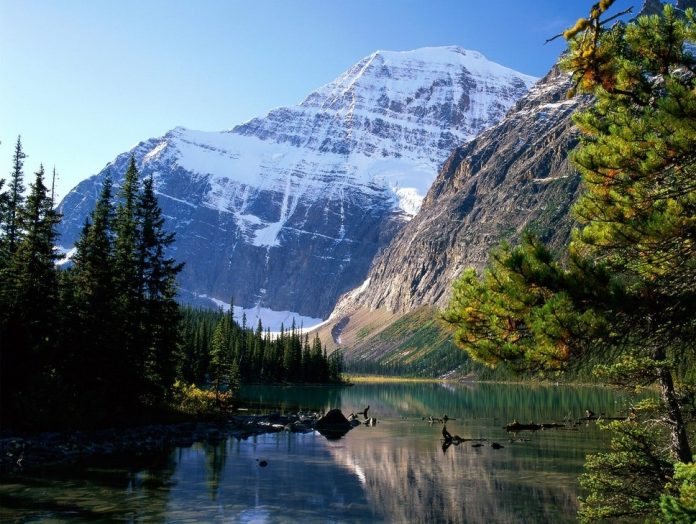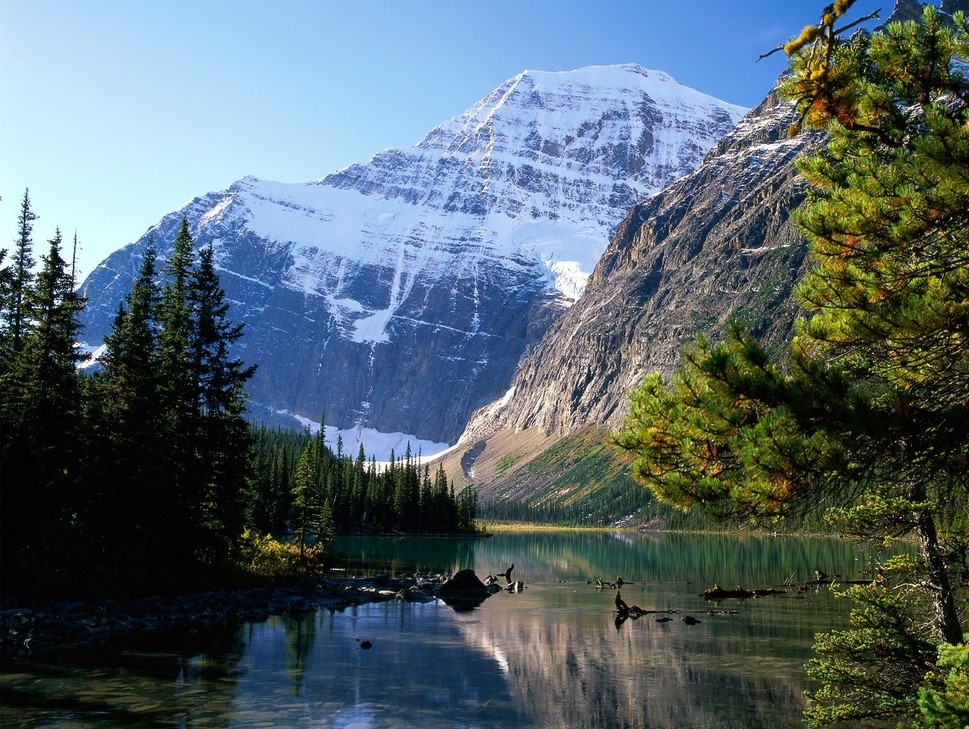 Alberta, Canada, lies just to the east of British Columbia. Today, it is well-known for gas and oil production; however, until becoming a province in 1905, the area was primarily inhabited by First Nations People.
The coming of the railroad and the availability of gas and oil caused a population boom at the beginning of the 20th Century, and today Alberta, Canada has a large and diverse culture clustered around the Highway 2 Corridor which lies between Calgary and Edmonton. Other well populated areas include Fort McMurray, Grande Prairie and Lethbridge.
Alberta, Canada is a very wealthy area because of the availability of natural gas and oil, as well as cattle ranching. It is also a very conservative area. Provincial sales taxes are low, a situation that is helpful to travellers. Amenities and quality of living are high, and this also makes Alberta, Canada a desirable destination.
Alberta Is a Golfer's Dream Destination!
Golfers are sure to enjoy all of Alberta because golfing opportunities abound throughout the provinces. Some of the best public golf courses can be found at Silver Tip, Stewart Creek, Jasper Park Lodge, Alberta Springs, Wolf Creek, Cougar Creek, Goose Hummock, Northern Bear, The Ranch, Dinosaur Point Golf Course and Banff Springs. Indeed, a serious golfer could plan a tour of the entire area by simply traveling from one fine golf course to another and enjoying the game while taking in spectacular views and scenery.
Two Major Airports Make Travel To and From Alberta Easy, Affordable and Efficient
It is easy to travel to Alberta, because major international airports are located in both Edmonton and Calgary. Major airlines provide a fine service for passengers wishing to travel to and from the area, and it is easy to book service from either of these large airports to other major airports worldwide.
Travellers can also find affordable and convenient car rental at the airports. Having a vehicle is a must throughout most of the Alberta area because it is a vast and sprawling area. Travellers who plan to remain within the cities of Calgary and Edmonton can get around well with public transport; however, to travel from town to town, take in the breath-taking scenery, view wildlife and generally enjoy everything the area has to offer, a car is necessary. Another alternative is to use the VIA Rail system or Greyhound bus system to travel between major cities and rent a car upon arrival for sightseeing and tourism.
When traveling by car, it is important to realize that weather conditions can change very rapidly, especially during the springtime in mountainous regions. Before setting out, travellers should always be sure to check the weather report. Drive carefully, and realize that high winds in mountainous areas can be particularly hazardous. Travel smart with proper clothing for all weather conditions stashed in the boot or trunk of the car and cell phone close at hand.
The Major Cities of Edmonton and Calgary Offer a Wide Variety of Attractions
During most of the year, travellers can be sure of finding festivities in the city of Edmonton, which is known as Canada's Festival City. Edmonton has something for everyone with excellent shopping at the West Edmonton Mall, beautiful cityscapes and a wonderful and well maintained system of parkland.
The city of Calgary offers great views within the city from atop the Calgary Tower. Additionally, the Calgary Zoo is not to be missed, and visitors to the area during the month of July must be sure to attend the Calgary Stampede fairs and rodeos.
In the Calgary area, visitors can enjoy wonderful driving tours of the Rockies, Ice fields Parkway and both Glacier and Jasper National parks. While visiting the Rockies, travellers can take advantage of excellent hiking trails, and Jasper National park offers some wonderful skiing opportunities. Other great destinations for skiers include Norquay, Lake Louise and Sunshine Village. Opportunities for water sports, such as fishing, jet-skiing and boating are also plentiful.
Nature Lovers Will Find Plenty To Love In Alberta, Canada!
Just south-east of Calgary near the city of Brooks, visitors will find the Dinosaur Provincial Park. This is a very interesting and enjoyable destination that has the distinction of being the location at which most major dinosaur bone finds have been discovered. Travellers may even see a few bone fragments lying about, and it is important to remember that they must be left where they are. Outdoorsy travellers can enjoy the sights for free, and camping accommodations are available. There are a number of guided tours that can be enjoyed for a fee. It is important to realize that the Dinosaur Provincial Park is a wilderness setting alive with potentially dangerous natural fauna, such as black widow spiders, rattlesnakes and scorpions, so explorers must take great care.
When exploring the wilderness, there are a number of precautions travellers should keep in mind. In terms of local fauna, travellers should be prepared to deal with everything from mosquitoes to bears. Additionally, local plant-life, such as cacti can present hazards. Generally speaking, when camping, travellers should keep a clean camp-site to avoid attracting creatures such as black bear, raccoons and foxes. Be prepared for insect life by using a good insect repellent. Remember to use a strong sunscreen when setting out for a hike, and always have a fully stocked first aid kit close at hand.
Diversity of Culture Provides a Rich Experience for Travellers
Many languages are spoken in the Alberta area due to the very diverse culture. While English is the primary language, closely followed by French, travellers are also likely to encounter residents who speak Hindi, Russian, Arabic, Chinese, German or Ukrainian. Additionally, the languages of the First Nations People are still spoken in some areas, so visitors may very well hear native residents conversing in Blackfoot, Dene or Cree. As stated most residents also speak English, so communication and trading is not usually a problem for English speaking travellers.
The tremendous diversity of the populace also adds up to a tremendous diversity of dining experiences. While excellent steak is the signature dish of this cattle raising province, travellers can also enjoy a wide variety of international cuisine, fine dining and simple fare throughout Alberta. Clearly, no matter whom you are or what you seek in a vacation experience, Alberta has something wonderful to offer you!