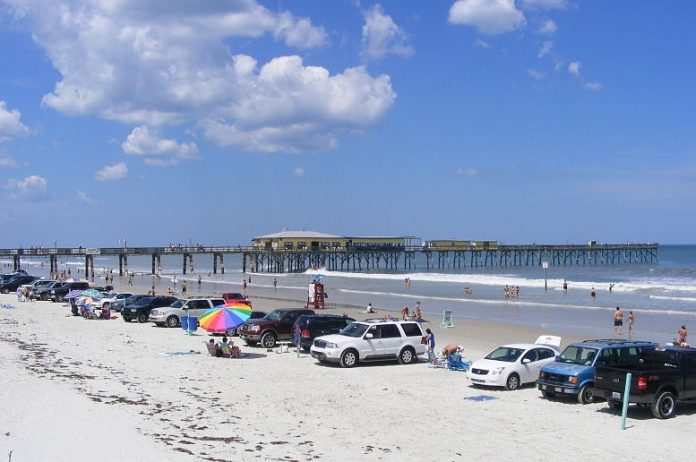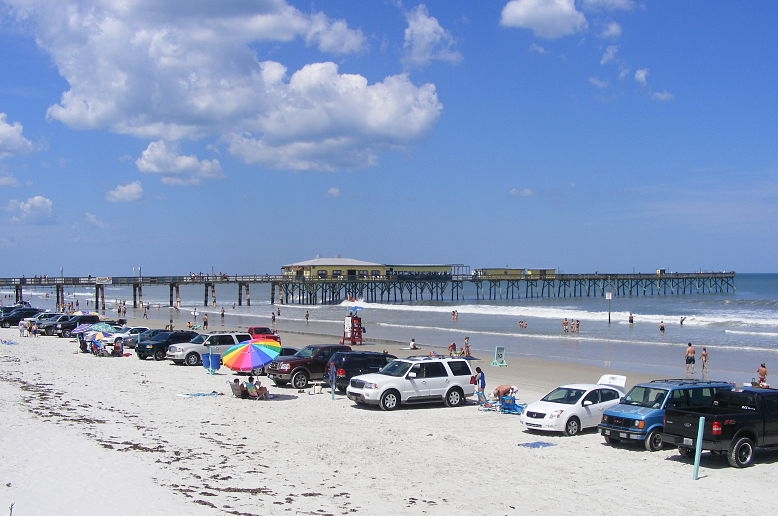 Daytona Beach is famous as NASCAR's home and is known as a Speedway, and is located on the Eastern Seaboard of Florida, in the central part of the state.
Daytona Beach is the most famous of the seven communities in the metro area. The largest attraction in the area is its 23 mile long beach, which receives more than eight million visitors yearly. The region is changing rapidly from an area which hosts events, to a destination that is more oriented towards families. There are historical sites like Oceanfront Park, the Oceanfront Boardwalk, and the Clock tower, which increase the allure of this dynamic city.
Daytona Beach is within Volusia County in Florida. It has been, and remains, a favourite holiday destination for more than 100 years. It is the sole beach in the U.S. that permits motor vehicles on the beach.
The City of Daytona was founded by its namesake, Matthias Day, in 1870. The towns of Seabreeze, Daytona, and Daytona Beach merged in 1926 to form Daytona Beach. The city became renowned as the most famous beach in the world, in the 1920's.
The very wide and smooth beach in Daytona began attracting numerous motorcycle enthusiasts, starting in 1902, when mechanics would test their inventions on the beach. The first race was held in Daytona in 1936. Daytona International Speedway was built in 1959 and it replaced the beach course.
Cars are still allowed on Daytona Beach to this day. This is quite unique, because there are very few locations on the planet which allow automobiles the use of a beach.
The initial hotel which was constructed in the region was the Palmetto House, and was also constructed by Matthias Day in 1874. Over time, numerous other hotels contributed to the development of this area, for example, Commodore Charles Bufgoyne constructed a community centre and John Rockefeller built golf courses in Ormond Beach.
People of every age group can participate in the various activities offered in Daytona Beach. Certainly, the beaches and automobile racing are the most well-known activities. However, there are many other activities available. For example, exotic night life, sporting events, cultural events and sport fishing, which make this a great holiday destination for the entire family.
Daytona Beach has activities available all year round, and visitors can access the beach free of charge. You can spend a relaxing day on the twenty three mile long beach and this is open twenty four hours a day. Cars are only allowed in daylight hours, from sunrise until sunset. People with disabilities can also enjoy the beach, and surf chairs for the disabled can be reserved free of charge.
Daytona Beach has other popular tourist sites, such as a tour of the Halifax River. You can take a tour of the river via a cruise, and quite often dolphins and manatees will be sighted. The inspiring coastal view can be seen clearly by taking a parasail trip.
Your visit to Daytona Beach will not be complete unless you visit the Daytona Speedway. It is the location of the famous Daytona 500 NASCAR RACE, and the Speedway is open daily. The Speedway gift shop has the latest NASCAR paraphernalia and there is also an awesome car racing video.
Other interesting attractions include Ghost Walk, Lighthouse Point Park, Sugar Mill Ruins Oceanfront Park, Daytona USA, and Trolley Boat Tours, amongst others.
There are also numerous museums and art galleries in the region. The most famous being the Halifax Historical Museum. There is also a Museum of Arts and Sciences, with many interesting displays. Vintage motorcycles and cars are displayed at the 'Klassic Auto Attraction'. Ormond Memorial Art Museum regularly hosts art exhibits for the artistic members of your family. There is even a photo museum called the Southeast Museum of Photography which holds regular exhibitions.
When seeking accommodations you can choose between a super luxury hotel, budget hotel, or an array of options in between. There are literally thousands of diverse hotels in the Daytona Beach area.
Other nearby tourist attractions include Adventure Island, which is a large entertainment park, and has numerous water slides and rides which can be enjoyed by the entire family.
Kennedy Space Centre is also very close to Daytona Beach, and has a large array of displays and information on the NASA Space Programme and is a very interesting excursion for the entire family.
Another interesting place is the historic Kingsley Plantation, which is modelled on the original 19th century cotton plantations, and visitors are shown how cotton was originally grown and distributed during this period.
Daytona Beach International Airport is located next to the Speedway and is served by a variety of airlines. Additionally airports are within a one hour drive from Orlando and Jacksonville. There is not a large port at Daytona Beach, but you can access it with private boats from the Intracoastal Waterway. You can also arrive here from the Atlantic Ocean and from the Halifax River, by boat.
There is so much to do and see in Daytona Beach, for all ages, so if you have a zest for life and adventure, Daytona Beach cannot be beaten.