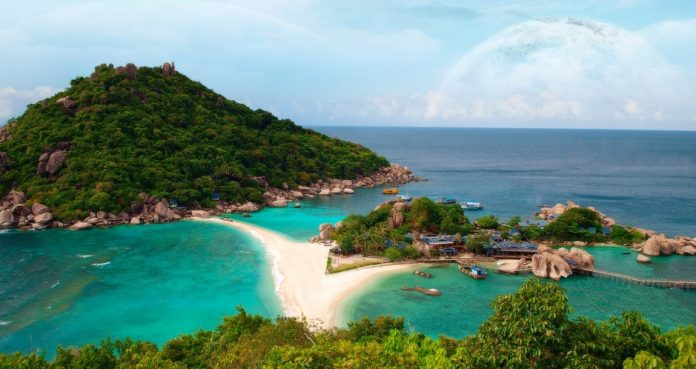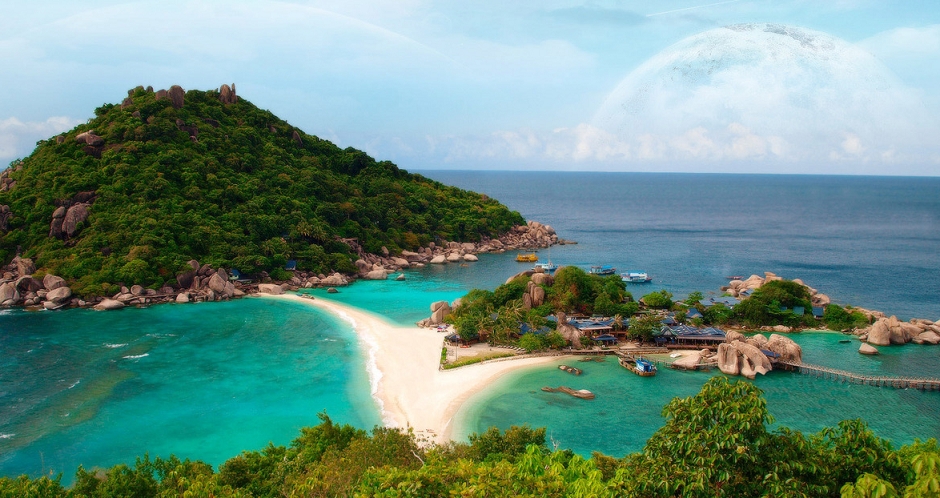 Santa Lucia is a small seaside village in Cuba. It is located in the northern part of the province of Camaguey.
Santa Lucia is best known for its 21 km stretch of white sandy beaches on a turquoise sea. It is located approximately 45 minutes from the city of Neuvitas. From the airport in Camaguey, it takes approximately an hour and a half to reach this beautiful, idyllic seaside village.
Camaguey province has an area of over 15,000 square kilometres with a population of more than 786,000 local inhabitants – which makes it the largest province in all of Cuba. The city was built originally in the north coast of the Cuban island. Following the recurring attacks from pirates, it was moved by steps to its present location. Santa Lucia has been a popular sun destination in Cuba for many years, with many guests frequenting returning.
As with many other coastal regions in Cuba, there are mainly two seasons which Santa Lucia enjoys throughout the year, one being the hot and dry season stretching from November to mid-April and secondly the wet or rainy season, from May to the end of October. Since the average rainfall during the dry season remains pretty low, this is the best time to enjoy the sun and sand in Santa Lucia.
However for people prone to allergies and other health issues related to extreme heat or humidity, extra caution is recommended. This is primarily because during the summer seasons the temperatures could soar quickly to very hot (easily more than 30°C) and/or humid conditions. Evenings however can be cool and quite enjoyable.
There is however, no dearth of accommodation in Santa Lucia. Most of the four-star hotels are located directly on the beach. One particularly nice hotel is the Gran Club Santa Lucia with an enjoyable and diverse quality of food; it is also perfect for those looking for a nice hideout without having to dig too deeply in their pocket. Even though the rooms are small, by paying a little extra you could easily upgrade to suites which are more spacious and closer to the beach.
Most hotels in the village offer an "all-inclusive" package! This is great value, since your accommodation, adventure activities, drinks, meals and all other amenities are included together as a part of your holiday package. This means you are aware in advance of the cost and there is a minimal chance of any sudden surprise when you receive your bill.
Being such a small village, most of the hotels in Santa Lucia are located on the Playa Santa Lucia Beach. This is a delight for runners and long distance walkers.
Another attraction is that from the beach you can easily see the coral reef – the second longest in the world! This makes it an environment of choice for many divers. There are over fifty known species of corals, more than five hundred types of tropical fishes and two hundred varieties of sponges. Please bear in mind that it is never recommended going snorkelling at the corollary from the beach. This is mainly because the distance from the beach is quite long. However, if you have access to a paddle boat (some hotels give it for free as a complementary service) you might try visiting the reefs.
Playa Santa Lucia is not the right place for Naturists though. Even though the beach is really long, there is hardly any deserted zone and many Cuban families do spend a lot of time on the beach. So if you are a fan of skinny-dipping, this may not be the right place for you!
Most hotels in Santa Lucia offer excursion trips. There are also operated by local people, if however you have bought a travel package, these will be included. Please note that there is no ATM in Santa Maria and prices usually do not include tips and service charges for the driver or the guide.
A major attraction in Santa Lucia is the ultra-light flights. These inflatable flying machines are equipped with hang gliders and powered by a diesel or gas engine. Trips usually last for between 15 to 20 minutes (depending on the package that you have opted for) and they fly you over the whole coastal village as well as a giving you a mesmerizing view of the coral reef.
The next time you're looking for an ideal holiday destination, be it for fun and adventure, or simply lazing under the sun, Santa Lucia could be just the right option for you. There is much to do and as long as you plan your itinerary in advance, you're guaranteed to have a great time!