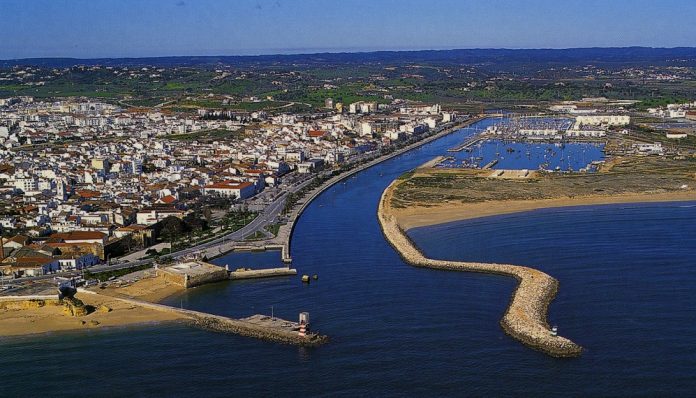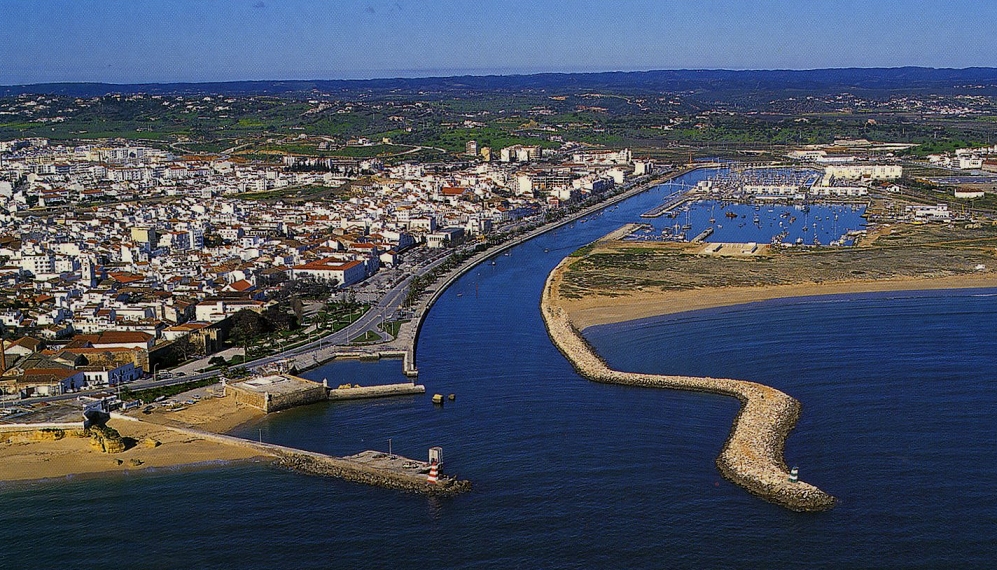 Lagos is in Southern Portugal and is known as the Jewel of the Algarve region. It is beautifully situated at the mouth of the Bensafrim River where is pours into the Atlantic.
While Portugal is on the Atlantic Ocean, the Algarve region is more sheltered on the south-western part of the country. No wonder it is a popular tourist destination as there is something for everyone.
The town of Lagos actually dates back to 2000 BC, so there is much of historical significance throughout the town. It is possibly most famous for being the place where the so-called 'Voyages of Discoveries' commenced. Henry the Navigator then brought much trade to the area from Africa, as well as wealth of course, when he travelled to different regions of the African Continent in the sixteenth century. There is a large statue of Prince Henry looking out to sea located here.
In fact the historic part of the city is surrounded by city walls built in the 16th century, and there is also a fort, 'Porta da Bandeira', which was constructed in the 17th century to protect the town. You can purchase a Lagos Old Town Map which will help you discover what it was in the old town, in the past. There are maps also available at the tourist office, as well as at some shops and restaurants. Lagos itself is a hilly town, so bring a good pair of walking shoes when you decide to explore.
The 'Igreja de Santo Antonio' is the church of note here, and while it is quite plain when you look at the outside, it is very impressive on the inside, with ornate carvings and the colourful domed ceilings. The 'Igreja Santa Maria' is located behind the famous statue of 'Henry the Navigator', and should also be on your list of things to see. The Town Museum is also worthy of a visit, as you can discover so much about Lagos throughout the ages. Interestingly, this was once home to Europe's first slave market, but is now an art gallery where you can see offerings from local artists in the area, displaying their wares for sale.
If you travel by air, there are three airports serving Lagos. While Porto in the North is a 6 hour drive away, the capital city of Lisbon is just 3 hours away by car, and Faro to the south east is only one and a quarter hours away.
A great way to explore the old part of the city is to do so on foot and take your time meandering. The morning or evening hours are best for this as it won't be too hot, and you can stop and enjoy a drink in a courtyard, enjoy a typical Portuguese pastry with some coffee. or dine at restaurant, whatever takes your fancy.
If you enter from the rear part of the town, you will walk through an archway (in the historic stone) wall, and then you will find beautiful narrow streets with their walls often draped with bougainvillea. This isn't a traffic-free zone though, so be aware of cars racing past. It is easy to get lost but that is part of the adventure, as you can see even more! You will find many of the shops interesting and they often offer unique and interesting items for sale.
Most people love the beaches in this part of the country. If this is your forte, it is important to have access to a beach umbrella if possible, as the sun is sometimes quite fierce. Also it is perfectly fine and natural to go topless if you so wish.
The Algarve has about 300 days of sunshine a year and the temperatures are usually very high. The summer months can have temperatures in the 90s with virtually no rain. Even in December, January and February temperatures can sour to the high 60s. Spring and autumn are a great time to visit with 70-80 degree's heat during the day. Of course these times are also cheaper than in the high season of summer, and the beaches are not so crowded. You can also often get a bargain on the golf course if golf is your forte. One is also able to mingle more with the locals and enjoy the warmth of the Portuguese people living here, more easily out of season.
There are many beaches to choose from in this area. 'Praia Porto de Mos' is at the end of Lagos and it is a long, wide beach, surrounded by cliffs, and is a great beach for body-surfing or just happy walks. 'Praia Dona Ana' is one of the more popular beach areas, with a long stairway to get you there. 'Praia do Camilo' is a nice secluded beach with crystal clear waters and is a must see.
It is also a great idea to see the Grotto. Take a grotto tour with one of the local fishermen. From a boat you can also see the beautiful cliffs that surround the whole area. You will also be able to see amazing rock formations as well as the caves. This way you will also have a peek at lots of secluded beaches that you would have missed otherwise. Of course you can also take a grotto tour advertised by vendors in front of the town. You can also hire a boat yourself at the 'Ponte da Piedad' or the 'Praia Dona Ana'. This will only cost you around 12 to 25 Euros. If the weather is calm, take the grotto tour, as if the weather is windy, it won't be such a nice outing.
Another fun thing to do is to go for a cliff walk. The beaches here have a great number of pathways that will take you along the cliff edges. Here again, the morning or evening is the best time to do this. You will also find that sometimes there are stairs which lead down to beaches. Make sure your footwear is appropriate.
While today, Lagos is a tourist destination, it is unique in a country of many beautiful beaches and tourist venues, in that Lagos has charm and history, but it also has taste as well as class. The people are nice, friendly and welcoming and as a tourist you will have your pick of beautiful hotels and restaurants as well as beaches. Lagos is a very special place in a country where there is lots to see and do.