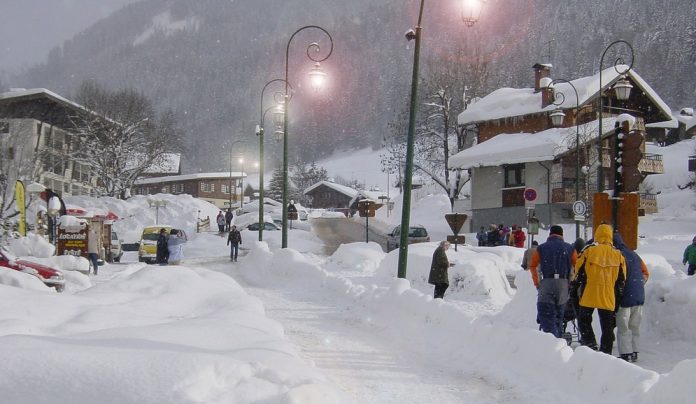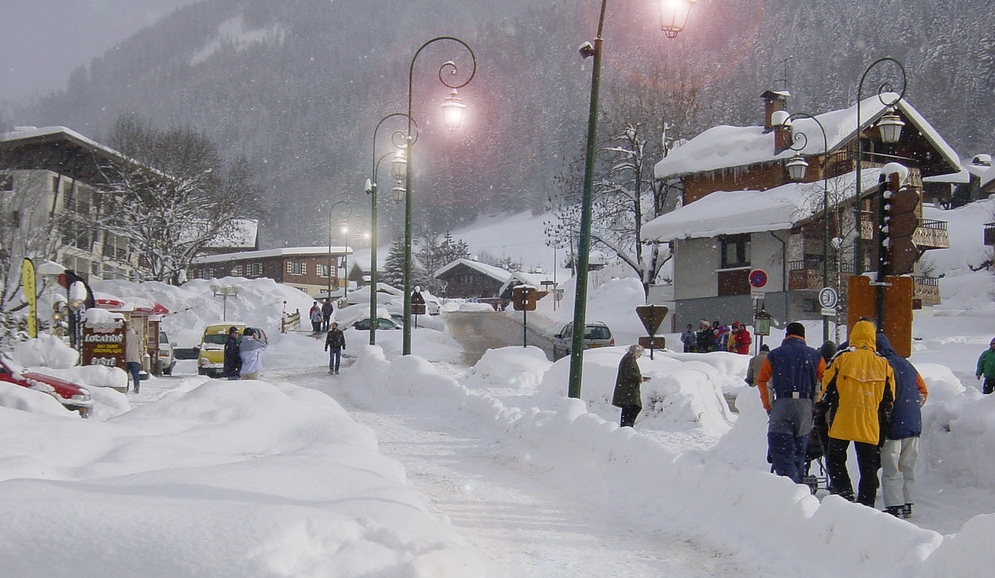 La Clusaz is situated in the southeast of France, in the Rhone Alps area, and is close to the Swiss border.
It is well known as a ski resort, but with the Alps on the doorstep there is also plenty to do all year round. La Clusaz itself is actually a village, although a rather large one, compared with others in the area, due to the amount of tourists it has to accommodate, most visitors recognize it as a town.
Winter sports of one kind or another have been held here since 1907, and in 1956 the local authority built and opened the areas first cable car, and then in 1969 they gave the area 'winter sports resort' status. A luge run was added in 1985 for those who prefer a bit more downhill risk, and a snow cannon appeared in 1994, to ensure that they always had a good covering of snow during the season.
La Clusaz Piste Stats
Pistes – 76
Acres covered – 988
Beginner/ Intermediate/Advanced slopes – 60%/30%/10%
Mountain Summit – 2600m
Chairlifts – 13
Draglifts – 38
Cable Cars – 5
Over the years this place has seen tourist numbers increase year on year, as snow is guaranteed and it is an excellent place for beginners with low altitude and gentle slopes. It is a very family orientated area both in the winter and the summer.
The village itself is in the traditional picturesque French Alps style, with a lot of the buildings made of stone and the others from local logs. You will find plenty of shops, restaurants and bars, all with an authentic Gallic feel. No matter which month you visit, the place will always be bustling with people for one reason or another. Not everyone goes for the skiing; many tourists are here for the miles of hiking trails in the Alps, and the stunning panoramic scenery.
If you visit in the summer then you can still partake in a winter sport on the indoor ice rink, or in the winter you can bathe in the outdoor heated pools. One thing which is highly recommended is that at some point you hire a car and take a long drive around the Alps.
There is plenty of accommodation in the area, all decently priced, with many 2 and 3 star hotels available, as well as traditional Alpine chalets. If you have the money, then stay in the 5 star Au Coeur du Village Hotel, and spend your vacation in style, with a Jacuzzi in your room and views of the snow-capped mountains.
Things to Do
• Water Sports – Visit Lake Annecy just 30 minutes away by local transport. The shoreline here is more than 20 miles long and hosts many activities ranging from diving, sailing, water skiing, jet boats and swimming.
• Golf – Golfing fans are catered for with 8 courses available, and all of them surrounded by breath-taking scenery. One of the courses is up to Masters Tournament standard, which is held every year at Evian for professional women.
• Mountain Biking – This sport has really taken off in the last decade, and La Clusaz has hosted World Cup Races. There are many biking trails in this area, from flat in the valley to extremely difficult way up in the mountains.
• Horse Riding – You can hire horses and either go off on your own, or if you are a novice, join in with a group.
• Rock Climbing – With so many sheer cliff-faces in this area, it is an absolute climber's mecca.
• Paragliding – This is another sport that has become extremely popular in recent years, and you can usually see Para gliders on a daily basis using the warm air currents associated with these large mountains.
• Crazy Golf – Available for the kids or for the adults who want a bit of fun.
• Paint Balling – This is great fun, and if you have never tried it, then you are really missing out. It is perfectly safe and you can have hours of fun.
• Guided Walks – If you enjoy relatively easy walks in the mountains, then take a guided tour. The tour leader is a great help and points out focal points which the normal tourist would miss, in addition detailing the history of the area.
• Caving – The area has many caves, and whether you want a walk-in cave or one in which you have to crawl, you will find one to suit your needs!
Places to Visit
• Annecy – An old town that has many old canals running through it.
• Yvoire – A beautiful and medieval village, situated in the mountains, this has some wonderful architectural buildings to view.
• Gorge de Fier – A massive gorge cut into the mountains in the past, by a huge glacier, and now carries the fantastic River Fier.
• Chamonix – Travel up to the top of Aguille de Midi, 3800 metres high, and view the impressive and world-famous Mont Blanc.
• Montenvers – A great place to savour a trip on the rack and pinion train. Once at the top you can view the Mer de Glace, which is the biggest and most beautiful glacier in all of Europe.
Restaurants
• Le Bercail – A beautiful local restaurant located in a chalet, with an outside terrace. Here is served local dishes, and the use of an open fire is used for cooking some of them.
• Chez Arthur – This is merely a basic mountain restaurant but it is always busy, especially during the skiing season.
• Le Vieux Chalet – Is very upmarket for the area, and the prices match, but the cuisine is quite remarkable.
• L'Outa – A family run pizza business which is well established in the area.
• Le Scerie – Real traditional local food is available here, and it is really of a high standard. This is a beautiful old wooden mill that has been converted into a restaurant, incorporating a huge and welcoming open fire.
La Clusaz has stunning scenery, plenty of places to stay and eat, and these days it is a destination which is easily accessible. No matter which month you visit, you will not regret your vacation here.