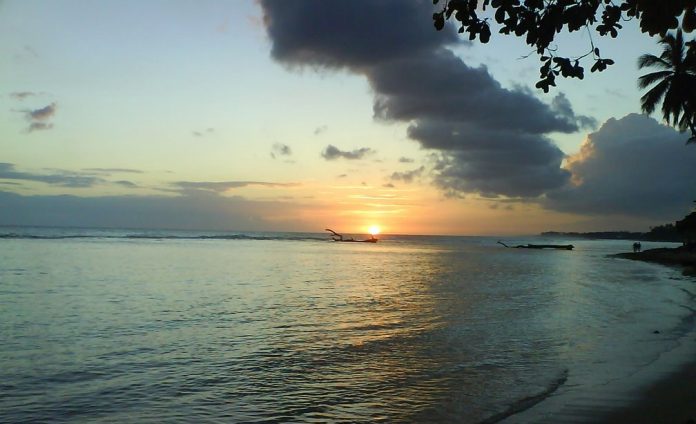 One particular area that is of interest to many travellers and tourists, the world over is Juan Dolio, Dominican Republic.
But what is it about this Caribbean gem that makes it stand out above the rest? Why is Juan Dolio a must see? And just what is the history of this monumental seaside town? Let's take a closer look at the answers to these questions, and as we do, be sure to bring your snorkel along, it's going to be a fun journey.
To begin, it goes without saying you can't go somewhere without knowing where it is. That being said Juan Dolio is a beautiful town right on the beach on the southern shoreline of the tropical beauty: The Dominican Republic. The Dominican Republic shares the island of Hispaniola with their neighbour Haiti. And The Dominican Republic is known for its pretty provinces. The province where you will find Juan Dolio is named after the infamous San Pedro de Macoris.
As far as history goes, Juan Dolio has its earliest known residents found among the pre-Columbian era. They were the Arawak people, who were the indigenous tribes located in this area of the island. The Arawak's are a small settlement of the Taino people also known as El Corral. Juan Dolio is known for its natural bay, and the local indigenous tribe used this bay which was protected by a giant coral reef, as a harbour for their canoes. The bay was known as Playa Juan Dolio, or in English- Juan Dolio Beach.
Today Juan Dolio shines among the top tropical getaways for both couples and families alike. Especially if you are the type who like to take many excursions, get your feet wet, and have an adventure. If you will be lodging in Juan Dolio, you have all of the amenities you need right at your fingertips. Beautiful beaches, culture, shopping and dining are clearly on the menu. Nature walks, mountains, and even scuba diving are available to all in this area if so desired.
The beautiful thing about Juan Dolio is that it has a boulevard and a main street where just about all of the main hotels, and restaurants, and shops are located. This means everything is in walking distance, jogging distance, or a fun scooter ride away. It is a wonderful destination for those who like to get away but still have that homely feeling of security and yet a quiet escape.
It's good to note that if you are in the Dominican Republic, you will probably want to travel to other nearby cities, or even the Capital, Santo Domingo. Because of the location of Juan Dolio, there is a major highway that cuts right through it, and follows the beautiful coastal shoreline. This allows you to travel and be accessible to anywhere on the island. Some may really enjoy the night life of Santo Domingo which is less than 50km away.
So this brings us to the question: If I am seriously contemplating coming to Juan Dolio, how do I get there? Where can I stay, and exactly what is there to do? Let's take a stroll down the main street and look at some of the main lodgings, hotels, and airports, shall we?
In order to enjoy Juan Dolio, you have to arrive to the Dominican Republic right? So where do you go? Most visitors to Juan Dolio fly into the Las Americas airport which in in Santo Domingo. It is roughly a 30 minute drive to Juan Dolio. However, some flights have started arriving at the La Romana airport which is about an hour away.
So you fly in, you get a taxi, and now you're in Juan Dolio, now what? Villas del Mar is the spot in Juan Dolio where you will find many hotels, and some beautiful all-inclusive resorts. The sites start immediately right outside your hotel.
Most travellers walk in Juan Dolio, because the beach road is quiet, it's peaceful, and has very little traffic. What traffic there is, is slowed down by very large speed bumps. This is a warning to all you bicycle riders out there. Most hotels will have bicycles on loan to guests. Motoconchos (motorcycle taxis) also cruise the beach road, and you can get them to take you anywhere you need to go. However it is recommended not to take a motoconcho or a bicycle on the highway road.
If you find yourself on a budget, you can stop anywhere on the highway and wait for a small bus called a "gua-gua". This bus will stop and pick you up for a very low price, and will take you anywhere east or west along the highway. An added bonus is they pass every few minutes.
Now you're looking for some holiday action. So check out the golf course, the discos, the bars, or have fun in the aquatic programs that are offered by most of the all-inclusive hotels here. There is Go kart racing, for those who want to burn some rubber, and you even have the famous Cueva de Las Marivillas (Cave of Wonders). This is a must see for any visitor to the Juan Dolio area. You can go down under, and enjoy the spectacular lightings upon the stalactites and stalagmites as you browse some pre-Columbian art, Truly Spectacular.
All in all, Juan Dolio is truly a precious piece of tropical history. It has something to enjoy for every type of traveller, and whether you want a peaceful retreat from the rat race or you want an adventure in the Caribbean, Come and find a reason to fall in love with Juan Dolio.